Class of 2024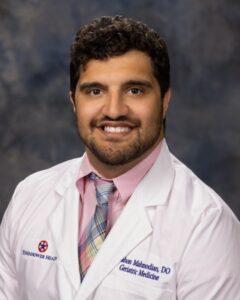 Mahon Mahmodian, MD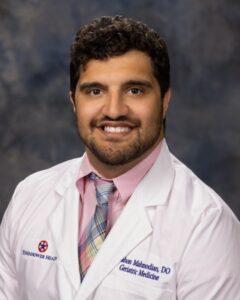 Mahon Mahmodian, MD
FELLOWSHIP PROGRAM: Geriatric Medicine
HOMETOWN: Johnson City Tennessee United States
UNDERGRADUATE: East Tennessee State University
MEDICAL SCHOOL: Edward Via College of Osteopathic Medicine
ABOUT ME: I am a southerner by heart and grew up in East Tennessee, but also a Californian by spirit and have strong family ties to the Coachella Valley and Southern California. My favorite things to do are hiking, reading, writing, all things music, and watching sports and movies. I also love to travel and explore new things. You can also find me listening to podcasts (GeriPal or anything true crime) and learning Tai Chi.
ACADEMIC HIGHLIGHT:
Being able to participate in medical mission trips as a student volunteer to Punta Cana in the DR
Participating as an ambassador for both my medical school and residency program
Having the opportunity to present multiple interesting cases throughout residency and finding my passion of teaching through grand rounds and journal/PPT presentations
Matching into Eisenhower's Geriatric Fellowship
WHY EISENHOWER HEALTH: A lovely location with scenic views and family close by, a beautiful and quality hospital with abundant resources and top-notch facilities, a friendly and supportive culture built by faculty, fellow residents, and the amazing staff.