Message from the Program Director
Greetings,
The mission of the Internal Medicine training program at Eisenhower Health is to train outstanding physicians who are equipped to provide exceptional care in General Internal Medicine, as Primary Care Physicians and Hospitalists, and who are well prepared to build upon a strong foundation of internal medicine should they choose to pursue additional fellowship training.
It is our hope that graduates will have had an exciting and fulfilling education in general internal medicine and want to contribute to the high quality health care available in the Coachella Valley and throughout the United States. To deliver this excellent quality of care, general internists must be competent in the evaluation of undifferentiated medical problems, the management of acute and chronic medical illnesses, and the identification and management of psychosocial problems associated with illness. In addition, comprehensive preventative services that include health promotion and cost effective illness management are hallmarks of the effective internist. Clinical training at Eisenhower Health focuses on developing physicians with the skills, knowledge and abilities that are used in required for providing ambulatory and inpatient medical care. We emphasize the importance of integrating a strong foundation in the scientific knowledge which guides clinical medicine with a clear understanding of the importance of the social determinants of health which can profoundly impact a patient's clinical course. As physicians, we are charged with treating the whole patient, delivering care that is compassionate, comprehensive, and culturally competent.
Our faculty take immense pride in the training that they provide to the residents as they witness the impact that our graduates have had on patients during their training as well as following graduation. I hope that you will seriously consider the Internal Medicine residency program at Eisenhower Health. I believe that it offers each of our residents an opportunity to develop into an outstanding physician in an inviting working environment and an outstanding place to live.
Sincerely,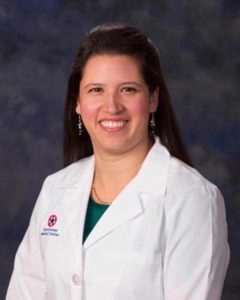 Wendy White, MD
Program Director
Endocrinology
Diabetes
Metabolism*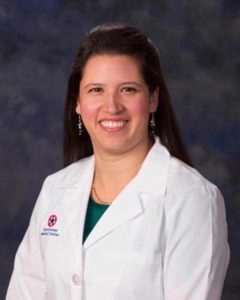 Wendy Ellisse White, MD
Professional Details
Primary Specialty: Endocrinology/Diabetes/Metabolism*
Years in Practice: 9 years
Years on Medical Staff: 9 years
Languages: English, Spanish
Professional Education
Medical School: KECK – University of Southern California
Internship: LA County – USC Medical Center
Residency: LA County – USC Medical Center
Fellowship: LA County – USC Medical Center
Board Certification
American Board of Internal Medicine/Endocrinology
Diabetes
Metabolism
American Board of Internal Medicine
*Board Certified Specialty
Associate Program Directors
Subspecialty Education Coordinators