Class of 2025
Dona Therese El-Khoury, MD
Dona Therese El-Khoury, MD
Infectious Disease Fellow
Infectious Disease Fellowship
HOMETOWN: Los Angeles/Woodland Hills, CA United States
UNDERGRADUATE SCHOOL: University of California Los Angeles (UCLA)
MEDICAL SCHOOL: Lebanese American University School of Medicine
ABOUT ME: Born and raised in Los Angeles, I was fortunate to study psychology as an undergraduate at UCLA before continuing on to my medical training at the Lebanese-American University in Beirut, Lebanon. It was an incredible four year journey that strengthened my medical knowledge, and give me an opportunity to learn about different cultures and backgrounds. I was fortunate to complete my training and move back to California for residency in beautiful Palm Springs, working alongside mentors and colleagues that have become friends and family and Eisenhower Health. I am even more so fortunate that I have been chosen to continue at Eisenhower Health to train as a fellow in infectious diseases. Outside of medicine, I enjoy going on hikes, watching movies, cooking, and spending time with family and friends.
ACADEMIC HIGHLIGHT: Having moved to a foreign country to continue my medical training, match for residency at Eisenhower Health, and now selected to continue further training in my desired specialty as an infectious diseases fellow.
WHY EISENHOWER HEALTH? I knew the day I left my interview for residency that I wanted to continue my medical training at Eisenhower Health. It simply felt like home, and all the residents and physicians were approachable and kind and I felt that I would be able to grow as a doctor alongside this extraordinary team. Three years later; and my feelings have not changed about my program, and I am fortunate to be able to continue to train and learn alongside brilliant attendings and mentors in the field of Infectious Diseases.
Class of 2024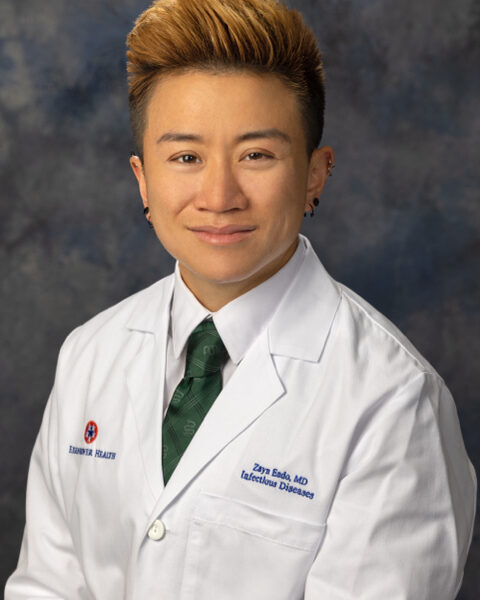 Zayn Endo, MD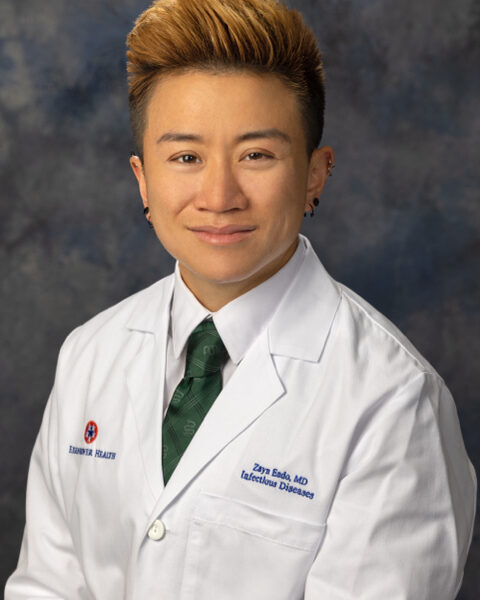 Zayn Endo, MD
Infectious Disease Fellow
Infectious Disease Fellowship
HOMETOWN: Walnut, CA
MEDICAL SCHOOL: St. George's University
ABOUT ME: Zayn is a graduate of Eisenhower Health's Internal Medicine Residency Program . As a transmasculine-of-center individual, (pronouns he/him/his), Zayn aspires to become a provider in transgender health and to use the skills acquired in his medical studies to serve marginalized groups, especially the LGBTQIA community.
At Saint George's University (SGU), Zayn was co-president of Pride and Equality, the LGBTQ organization on campus, as well as the president of SGU's chapter of Physicians for Human Rights. He believes that through creating opportunities for education about sensitive topics in a non-judgmental space, we can bridge understanding between groups that have chronically been misunderstood and misrepresented. Zayn hopes to implement inclusive practices such as using the patient's chosen name and pronouns, as well as facilitating workshops for other health care providers to become more knowledgeable about transgender care, thereby improving accessibility for transgender patients.
Beyond medicine, Zayn is a proud member of the LGBTQ dragonboat team Prism Dragons, based in Long Beach, CA. He is an avid parkour and breakdancing enthusiast, and he also enjoys Olympic-style sparring in Taekwondo, including coaching youth to cultivate their love of martial arts. He also enjoys evening strolls and adventures with his family and chihuahuas Bambi and Happy.
Zayn received his undergraduate degrees in Neuroscience and Physiology, B.S. and Psychology, B.A. from University of California, San Diego, his MD from St. George's University, Grenada, and recently completed his residency program at Eisenhower Health, Rancho Mirage, where he will complete a two-year fellowship in Infectious Diseases. After completing his fellowship, he is interested in practicing LGBTQ+ health care with an emphasis on gender affirmation therapy.
FAVORITE PLACE IN THE COACHELLA VALLEY: Palm Springs Aerial Tram and Mount San Jacinto State Park
WHY EISENHOWER HEALTH? Eisenhower Health places great emphasis on nurturing and cultivating the skills and passions of their residents to hone their individual practice of medicine through abundant opportunities, resources and support.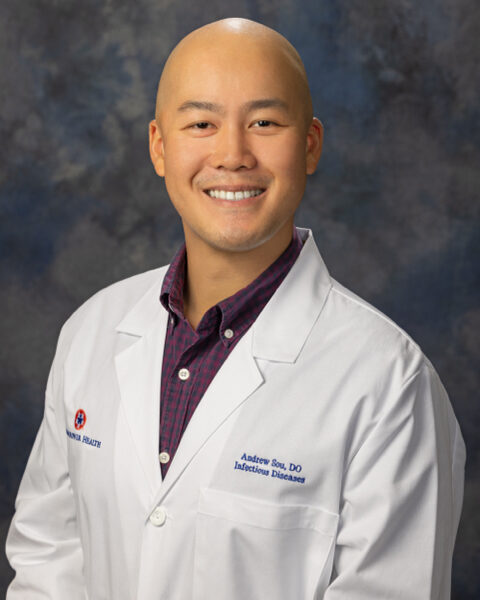 Andrew Sou, MD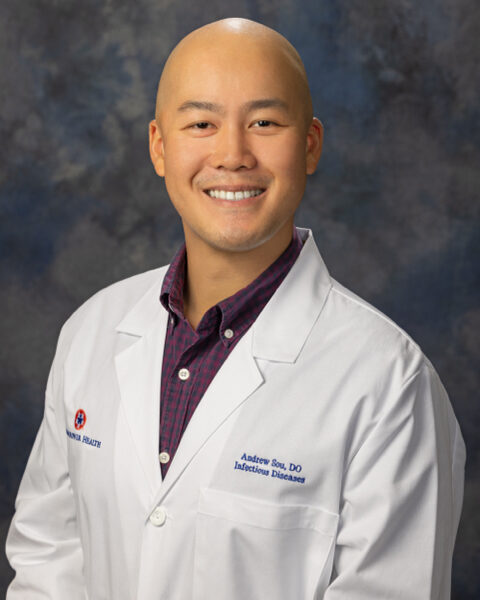 Andrew Sou, MD
Infectious Disease Fellow
Infectious Disease Fellowship
HOMETOWN: Arcadia, CA
UNDERGRADUATE SCHOOL: University of California San Diego
ABOUT ME: I was born in a town near Pasadena called Arcadia and went to UC San Diego for undergraduate studies in Microbiology. After completing my medical training, I moved to Seattle to explore the Pacific Northwest and practiced as an primary care provider. Infectious Diseases always interested me and I am happy to return to California to pursue my passion in microbes.
ACADEMIC HIGHLIGHT: Serving as Chief Resident in my final year of residency.
WHY EISENHOWER HEALTH? I am excited to join this program led by passionate faculty and dedicated colleagues in an amazing community!
Class of 2023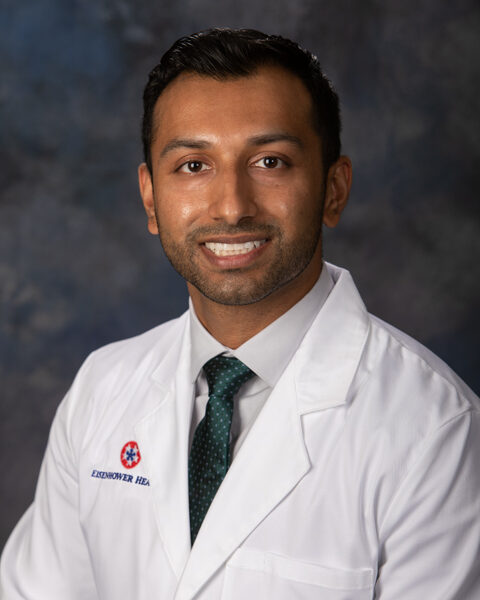 Dave Patel, MD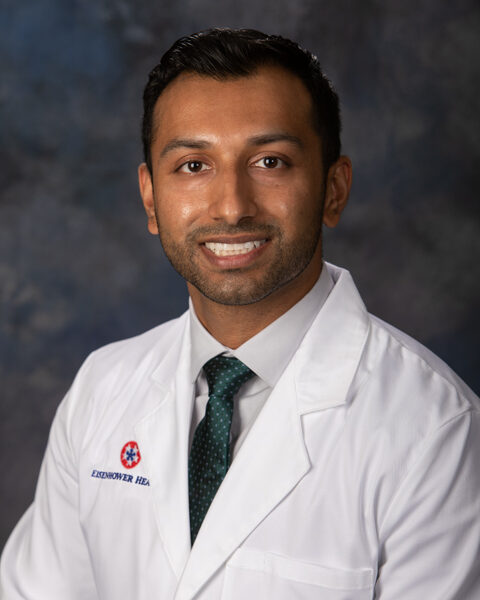 Dave Patel, MD
HOMETOWN: Detroit, Michigan
UNDERGRADUATE SCHOOL: Wayne State University
MEDICAL SCHOOL: St. George's University School of Medicine
ABOUT ME: Born in Michigan and raised in the suburbs of Detroit. I am a big time Lions fan which I will be gladly representing as I look to settle down in California. I was attracted to Infectious Disease because it allows you to be a real life detective. Outside of medicine, I enjoy hiking, traveling, playing tennis, watching my Lions lose every year, and cooking.
ACADEMIC HIGHLIGHT: Receiving the Resident of the Year honor after completing my first year of residency
WHY EISENHOWER HEALTH? Incredibly brilliant attendings in Infectious Disease and other specialties, great support system, and great facilities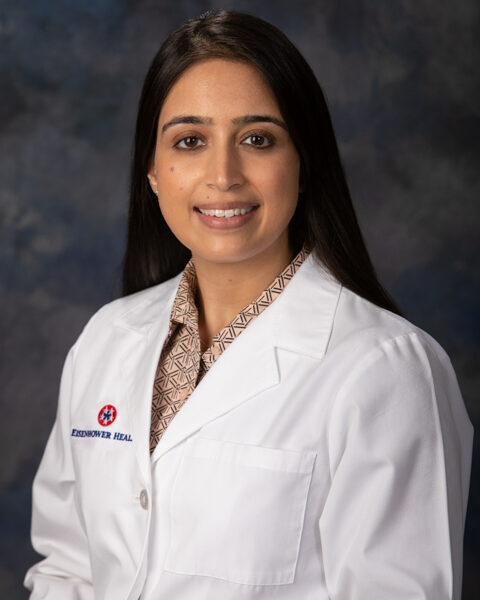 Megan Sidana, DO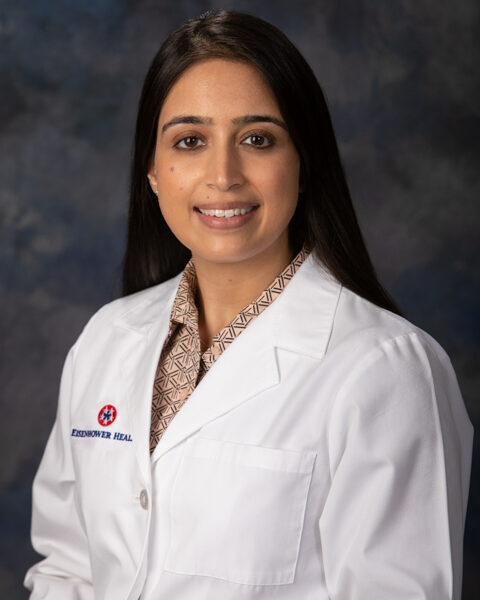 Megan Sidana, DO
Infectious Disease Fellow
Infectious Disease Fellowship
HOMETOWN: Los Angeles, CA
UNDERGRADUATE SCHOOL: California Lutheran University
MEDICAL SCHOOL: Western University of Health Sciences
WHY EISENHOWER HEALTH? Excited to continue to learn, grow and serve the Coachella Valley.