Message from the Program Director
The mission of the Pulmonary Disease Fellowship program at Eisenhower Health is to train outstanding physicians who can diagnose and manage patients with a wide variety of pulmonary complaints and diseases.
Our desire is to graduate physicians that will contribute to the high quality health care available in the Coachella Valley and throughout the United States. The curriculum at Eisenhower has tried to strike a balance that stresses attention to the scientific knowledge and investigation that bears on the fundamental mechanisms of pulmonary diseases and therapy with the art of delivering comprehensive, competent and compassionate care to patients. The fellowship is two years, fully accredited by the Accreditation Council for Graduate Medical Education (ACGME), and currently accepts three incoming fellows per year.
In addition, continuing your training in the beautiful Coachella Valley will give you an opportunity to experience desert living at it finest. Nestled between the mesmerizing San Jacinto Mountains and Joshua Tree National Park, the Coachella Valley is like no other place on earth. Living in the desert offers a quality of life that enhances your experience.
I hope that you will seriously consider our institution. I believe that it offers an opportunity to advance one's skill set and grow, combined with a vibrant working environment and an outstanding place to live and explore. I look forward to talking with you personally.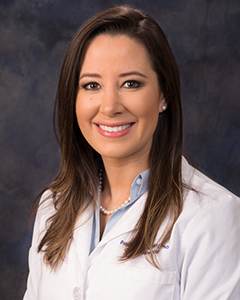 Patricia Cummings, PhD, MPH
Department of Epidemiology and Evaluation Director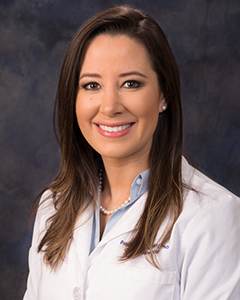 Patricia Cummings, PhD, MPH
Dr. Patricia Cummings is the Director of the Department of Epidemiology Research and Evaluation. She received her doctorate in Epidemiology from the University of California Los Angeles (UCLA) Jonathan & Karin Fielding School of Public Health, and a Master's Degree in Public Health with a specialization in Epidemiology and Biostatistics from the Keck School of Medicine at the University of Southern California.
Dr. Cummings joined Eisenhower in 2016 to conduct epidemiologic research and perform a wide range of investigative and analytical activities related to hospital-based disease surveillance, antibiotic stewardship, infection prevention and control, and population health. She has been the principal or co-principal investigator of multiple federal and local-funded research and evaluation studies focusing on antibiotic resistance prevention, the built environment, foodborne diseases, obesity, diabetes, and cardiovascular health, including school-based nutrition and food policy implementation. She has also conducted research on age-related diseases and received an award from the City of Los Angeles in 2009 for her research.
In 2015, Dr. Cummings developed and led the Built Environment & Health Impact Assessment Unit at Harris County Public Health in Houston, Texas. She was selected by the Centers for Disease Control and Prevention (CDC) and the National Association of County and City Health Officials to be a mentor for their Health Impact Assessment Demonstration Sites. From 2008 to 2014, Dr. Cummings worked for the Los Angeles County Department of Public Health and was involved in a number of high-profile, public health policy evaluation efforts, such as menu-labeling, the County of Los Angeles' Healthy Food Procurement Board Motion and 100% Healthy Vending Machine Policy. As reflected in her 2014 invited speech at the prestigious CDC Public Health Grand Rounds, "Preventing A Million Heart Attacks and Strokes," and her publications on chronic and infectious diseases, she has substantive experience working on public health issues both nationally and locally.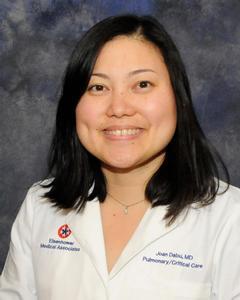 Joan K. Dabu, MD
Critical Care*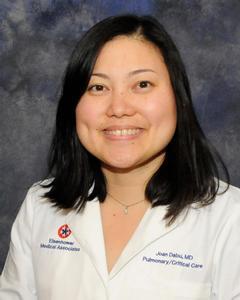 Joan K. Dabu, MD
Professional Details
Primary Specialty: Pulmonary Disease*, Critical Care*, Internal Medicine*
Years in Practice: 6 years
Years on Staff: 6 years
Languages: English, Tagalog
Professional Education
Medical School: St. George's University School of Medicine
Internship: Saint Michaels Medical Center
Residency: Saint Michaels Medical Center
Fellowship: Saint Michaels Medical Center
Board Certification
American Board of Internal Medicine
American Board of IM/Pulmonary Disease
American Board of IM/Critical Care Medicine
* Indicates Board Certified in this Specialty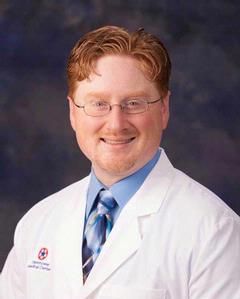 Justin M. Thomas, MD
Critical Care*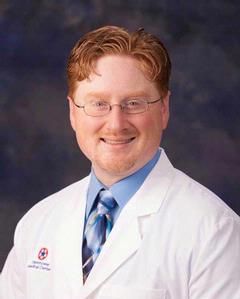 Justin M. Thomas, MD
Professional Details
Primary Specialty: Pulmonary Disease*, Critical Care*
Years in Practice: 11 years
Years on Staff: 10 years
Languages: English
Professional Education
Medical School: University of Colorado Health Science Center
Internship: Mayo Clinic – Rochester
Residency: Mayo Clinic – Rochester
Fellowship: University of Pittsburgh Medical Center
National Jewish Center
Board Certification
American Board of Internal Medicine
American Board of IM/Pulmonary Disease
American Board of IM/Critical Care Medicine
* Indicates Board Certified Specialty